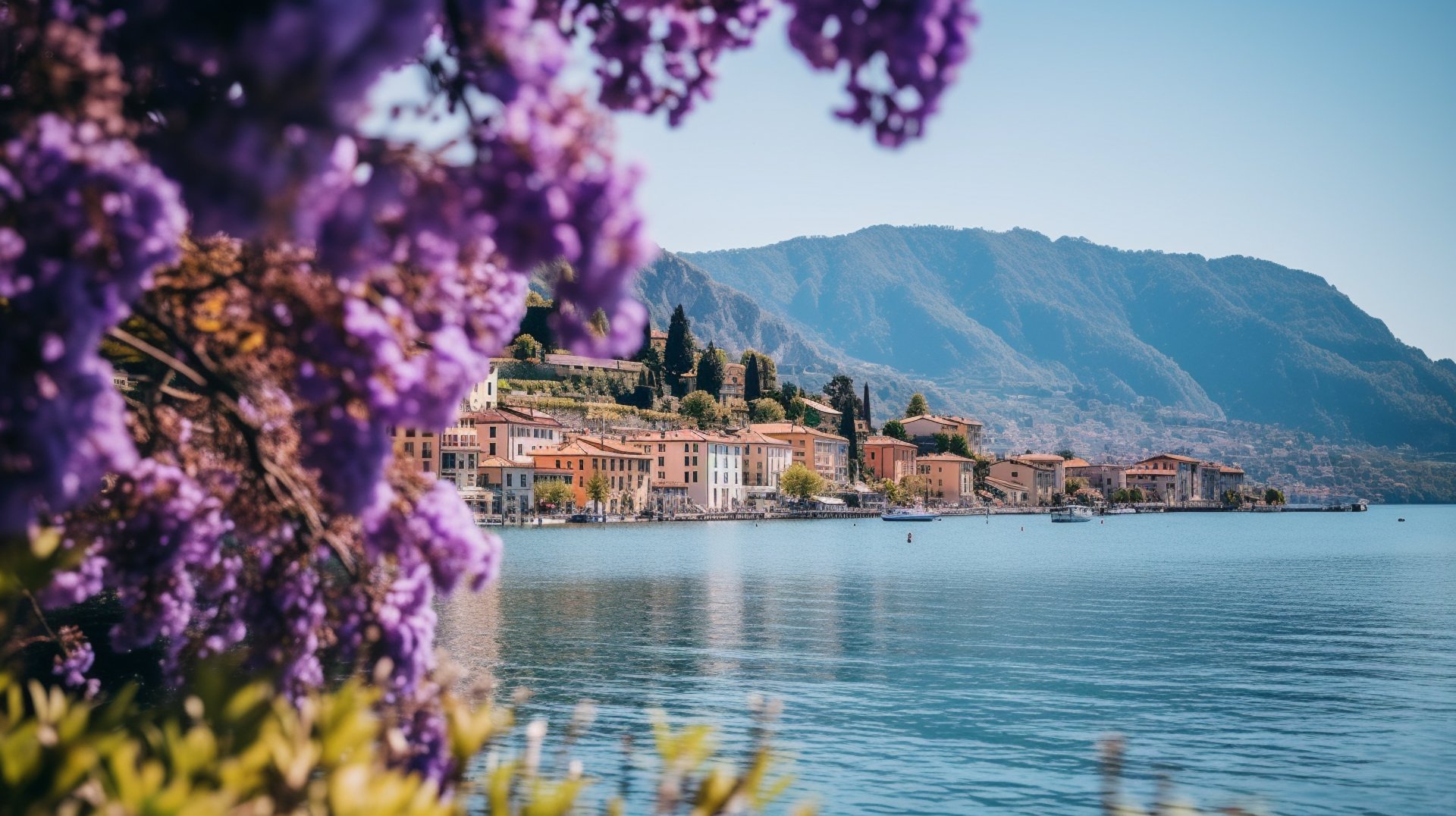 Bask in the unparalleled beauty of Lake Como, where the charm of Bellagio, the elegance of Varenna, and the tranquil gardens of Villa Carlotta come together in a symphony of natural splendor. Immerse yourself in this idyllic setting and find your perfect retreat amidst a landscape that blends peaceful relaxation with breathtaking adventure.
What Awaits You in Lake Como?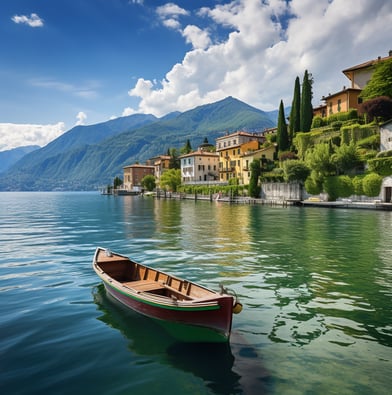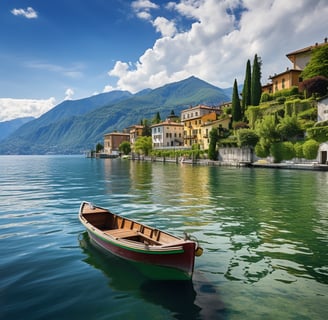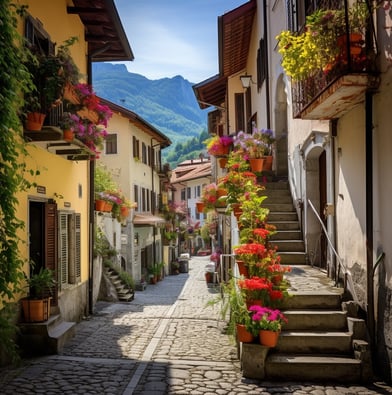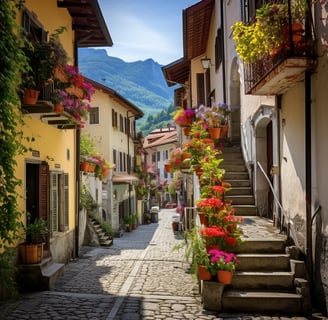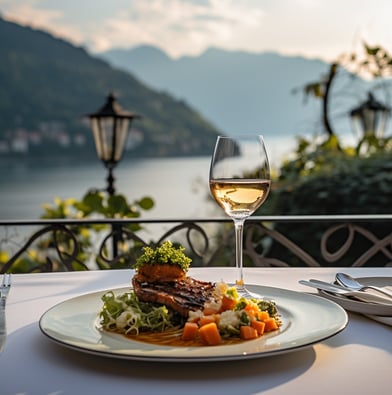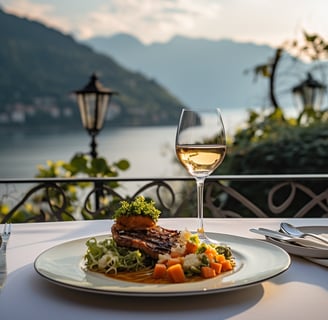 Lake Como is renowned for its breathtaking landscapes, combining serene blue waters with lush, rolling hills and majestic mountains in the backdrop.
Discover the quaint and picturesque villages dotted around the lake, such as Bellagio and Varenna, each brimming with unique character and beauty.
Treat your taste buds to the region's culinary delights, from fresh lake fish to traditional Italian dishes, all accompanied by fine local wines.
Capturing Lake Como: A Journal of Discoveries and Delights
Stay up-to-date with our latest adventures, tips, and hidden gems in Lake Como! Our blog is your go-to source for the newest insights and stories that bring the magic of this enchanting destination to life. Whether it's uncovering secluded spots, reviewing romantic eateries, or sharing the latest events, our recent posts are packed with valuable information to enhance your visit. Dive into our latest articles and let Lake Como inspire your next romantic escape.
Take a Tour of Lake Como's Most Beautiful Villages
Immerse yourself in the heart of Lake Como by exploring the captivating villages around the region, each brimming with its own unique charm and beauty. These hidden gems, set against the backdrop of stunning mountain vistas and the tranquil waters of the lake, are quintessential examples of Italian elegance and rustic charm. Stroll through cobbled streets lined with vibrant flora, indulge in the authentic local cuisine at quaint cafes, and soak in the picturesque views that have inspired poets and artists alike. Each village tells its own story, a tapestry of history, culture, and natural beauty, waiting to be discovered on your journey through this enchanting region.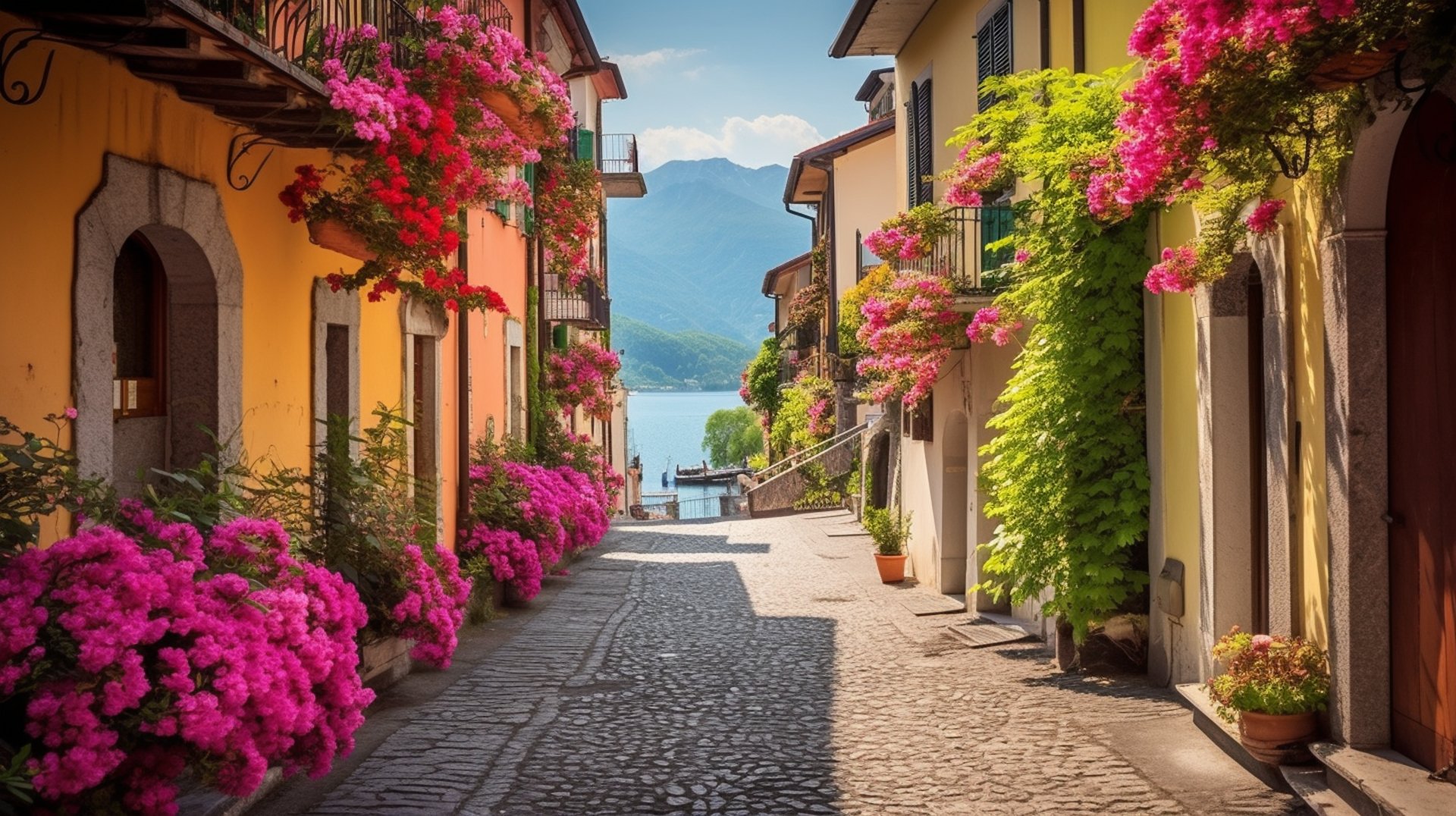 Bellagio is a symphony of elegance and charm, often hailed as the most picturesque town on Lake Como. Its cobbled lanes, framed by vibrant flowers and quaint shops, lead to breathtaking views of the lake. The fusion of natural beauty with the sophistication of Italian culture makes Bellagio a quintessential romantic destination.
Top Attractions in Bellagio
Cernobbio is a chic and lively village, known for its upscale atmosphere and stunning lakeside setting. The streets are lined with elegant boutiques and cafes, offering a taste of the luxurious Lake Como lifestyle. Its scenic waterfront provides a perfect backdrop for evening strolls and sun-soaked afternoons.
Top Attractions in Cernobio
Known for its tranquility and natural allure, Laglio is a serene hideaway. It's a place where time slows down, allowing visitors to enjoy the peaceful rhythm of lakeside living. The village's picturesque setting is complemented by its charming architecture and captivating lake vistas.
Top Attractions in Laglio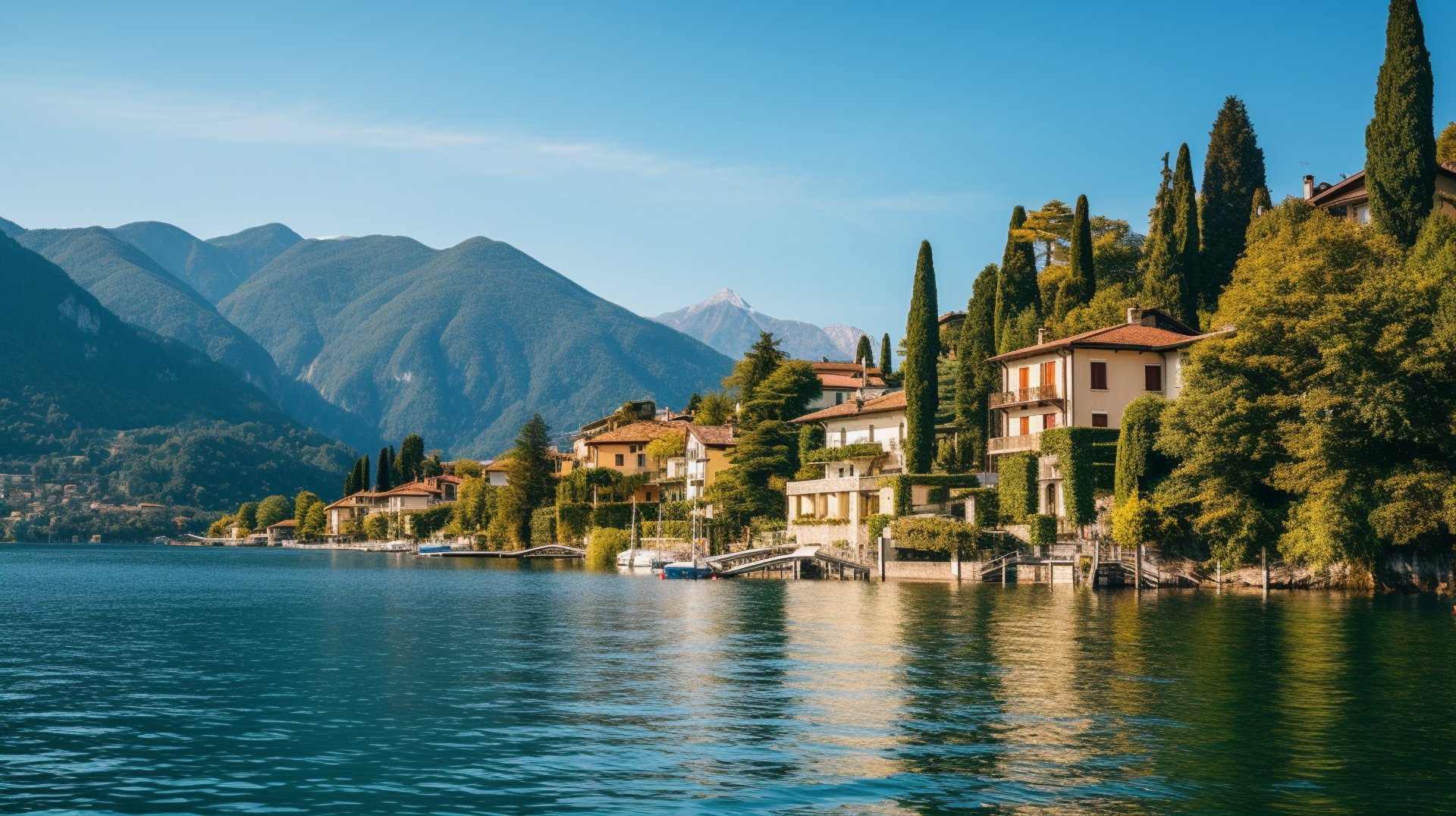 The Best Places to Stay in Lake Como
Escape to the serene beauty of Lake Como and experience unparalleled luxury at our handpicked accommodations. From charming lakeside villas to elegant boutique hotels, each stay promises a blend of comfort, style, and authentic Italian hospitality. Immerse yourself in settings that offer breathtaking views of the lake and mountains, where every detail is tailored to ensure an unforgettable stay. Whether you're seeking a romantic getaway, a family retreat, or a solo adventure, our selection of accommodations in Lake Como caters to every desire, ensuring your visit is as relaxing as it is memorable.
Nestled in the picturesque setting of Brunate, Relais Villino Rubini is an idyllic romantic retreat for couples. This charming 1-bedroom B&B offers an air-conditioned haven complete with a private pool and an inviting patio, boasting serene mountain views. Inside, guests are greeted by elegant decor, including a modern flat-screen TV, set against the backdrop of pool and garden vistas. Complimentary WiFi is available throughout, ensuring a connected yet peaceful stay. Each morning, awaken to a delightful continental breakfast, the perfect start to a day of relaxation or exploration in this idyllic locale.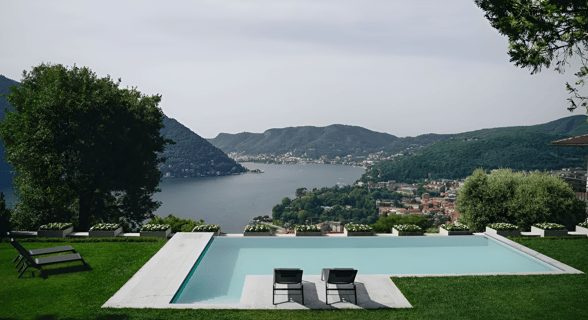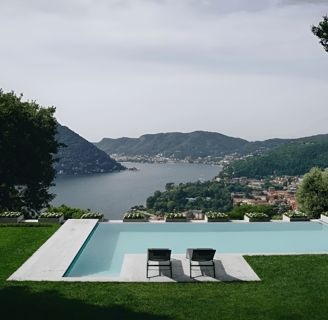 Villa Almana presents a luxurious escape for larger groups, situated just 6.8 km from the historic Volta Temple. This expansive property features an awe-inspiring infinity pool, embraced by lush gardens and free private parking. The villa is a smoke-free environment, offering six elegantly appointed bedrooms, each with a private bathroom. Selected rooms boast terraces with breathtaking mountain views, adding to the villa's allure. Catering to diverse tastes, the daily breakfast selection includes Italian, vegetarian, and vegan options. Accommodating up to 15 guests, this villa is an ideal choice for family reunions, corporate retreats, or group holidays, where luxury and comfort converge.
Mandarin Oriental, Lago di Como
Experience unparalleled luxury at the Mandarin Oriental Lago di Como, nestled in the scenic embrace of Blevio. This elegant resort offers a sanctuary of wellness with its state-of-the-art facilities, including a comprehensive wellness center, heated pools, and private spa suites. Indulge in breathtaking Lake Como views from stylish guestrooms, suites, and exclusive villas, complemented by exquisite dining options, vast gardens, and a sun-drenched deck, all designed to create an oasis of tranquility and sophistication.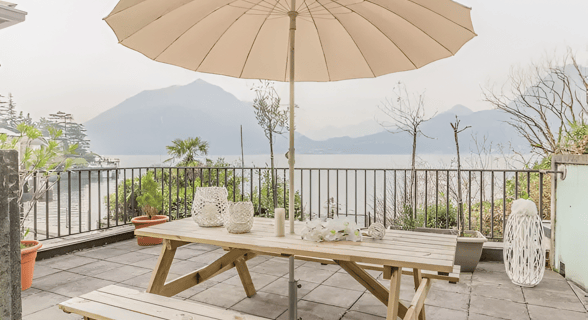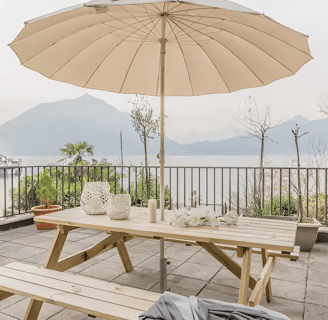 Casa Paola Varenna Perledo
Casa Paola is a delightful retreat situated in the heart of Perledo. Just a stone's throw from the enchanting Valsassina, this cozy apartment is an ideal choice for up to 5 guests, including those with pets. Enjoy the breathtaking views from your private terrace and garden, and stay connected with complimentary wireless internet access. For added convenience, free self-parking is available, making your stay both comfortable and hassle-free.
For all your needs - be it discovering hidden gems, finding the best accommodations, or keeping up with the latest events at Lake Como, we are here to guide you. Dive into our blog for a wealth of insider tips and detailed guides, ensuring your visit is as magical as the destination itself. And if you have any questions or need personalized advice, don't hesitate to reach out. We're dedicated to helping you create an unforgettable Lake Como experience.